GROUP ACTIVITIES
Puttin' on the Ritz  on May 11, 2016.  Had a wonderful dinner, great service, and fun time at Be Wok and Sushi Restaurant.
Names, beginning with Lesley Thompson at the head of the table at the left: Lesley Thompson, Anita Harvey, Mary Gjerde, Chuck Hewitt, Lynda Morlan, Ray Andreinni, Kathy Andreinni, Ann Leonard, Lori Hewitt, Patricia Holt, Paul Gjerde, guest Denise (Anita's daughter).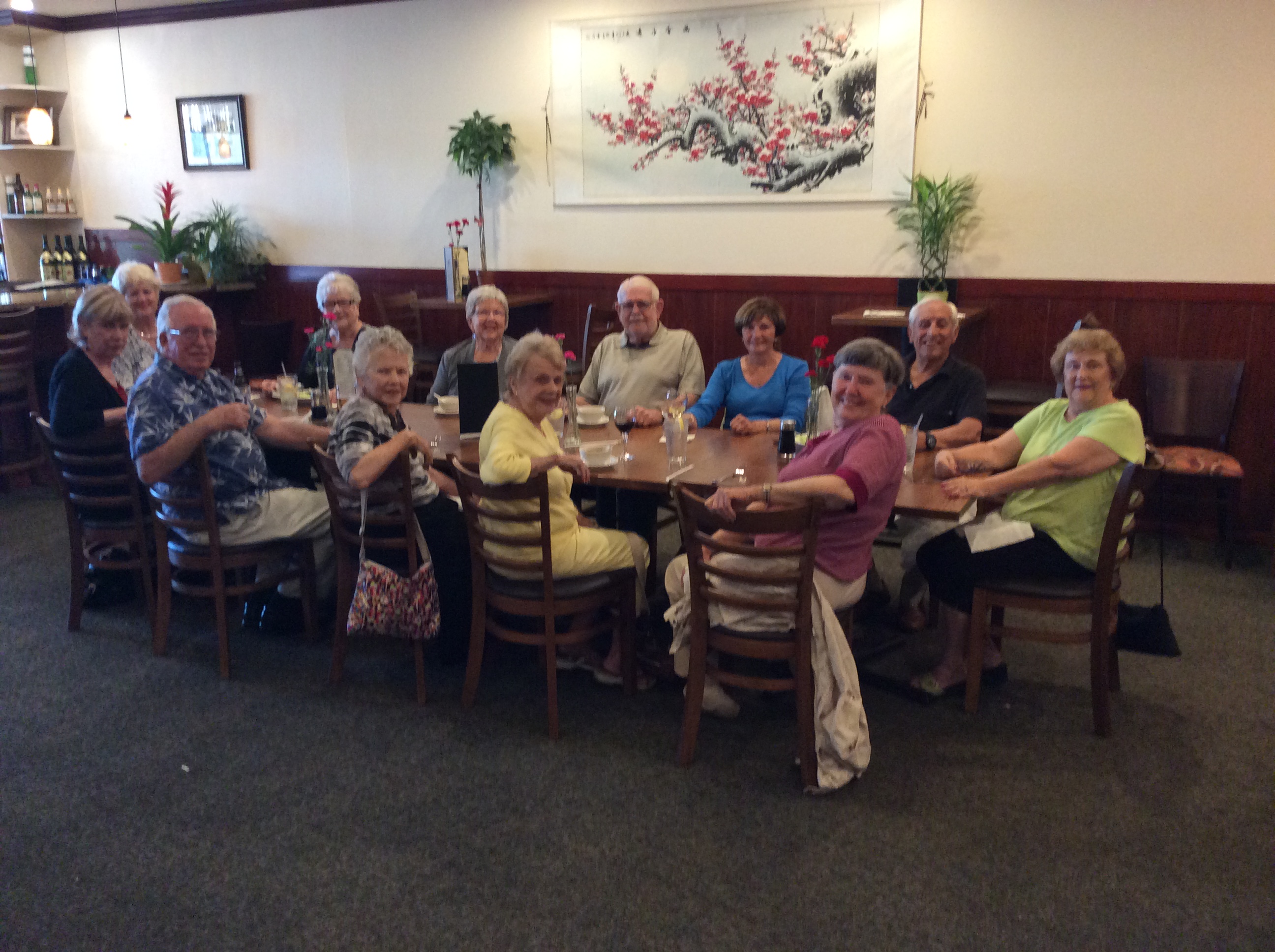 1st Monday Bridge – July 2015
In the top photo left to right are Pat Holt, Kathy O'Gorman, Leah Decker and Lynda Morlan. In the bottom photo are Suzanne Sachs, Denise Galvin and Charlene Deaver.
Third Friday Book Group. Left to right in the top photo are Sharron Smith, Barbara Endter and Pam Ivani. In the lower picture left to right are Anita Palihnich, Cindy Roberts and Jan Potter.
Sunday Night Gourmet held a Mardi Gras dinner at the Home of Nancy & Ted Michaud.  Obviously a festive evening!